Thanks for visiting our website! We're promoting specials on some of our cleaning services on this page. Please check back later if you can't find something you like.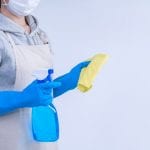 Fill Out Our Contact Form to Book an Appointment!
Get $40 off your first cleaning appointment! Call us now to schedule a time for us to come and clean your house.
Is a Clean House One of Your New Year's Resolutions?
Use Our Coupon to Save $40 on Your First Service and $20 on Your Second!
Take $40 Off Your Cleaning Appointment!
Fall is in full swing! Instead of devoting your precious weekends to cleaning, let us at April's Cleaning Services take over, and we'll give you $40 off!