We offer a 100% satisfaction guarantee on our move-out cleaning services.
After all the boxes are packed, furniture wrapped, and everything is loaded on the truck — the only thing you have in mind is getting to your exciting new residence and getting settled in. The last thing you probably want to do is go back into your old home and get it clean for the new owners. Whether it is a home you sold, or you were a tenant hoping to get your security deposit back, you do want it to be in good condition. The solution is to call us at April's Cleaning Services to find out about our move-out cleaning service.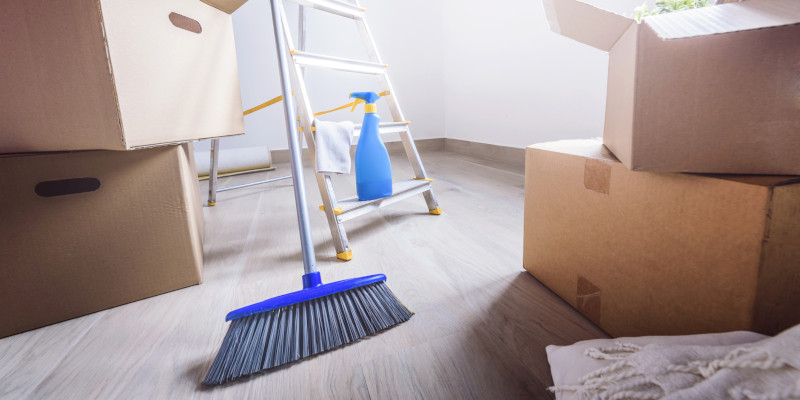 Our move-out cleaning services are also ideal for property managers who desire a quick turnaround between tenants. We feel that punctuality is very important, so you can be confident we will show up in the 2-hour window we provide. Move-out cleans are done by a team of three people, including an on-site manager who ensures everything is completed to our standards and yours. We utilize a checklist to double-check, and we offer a 100% satisfaction guarantee. If you find we've missed something, even a minor item, just call us and we'll come out and take care of it.
Quality Products and A Dedicated Team at
April's Cleaning Services
You can feel completely confident opening your property to our team as we are bonded and insured, and only hire the best talent in the Apex, North Carolina area. If you want a quality clean and don't have the time or energy to handle it yourself, calling us is the best solution. If you have any questions or would like to schedule a move-out clean or any of our other services, don't hesitate to contact us.
---